MIDEM2014
 MPAJ will participate in MIDEM2014 held at Cannes, France from February 1st to 4th, 2014 where we will exhibit the Japan Stand with JETRO (Japan External Trade Organization) to promote Japanese music, the music market in Japan and the activities of music-related organizations.
MPAJ Song Pitching Workshop
 Get the chance to come engage in valuable interaction with a range of experts from the music industry, and gain essential insight into how your music/artists can be developed in Japan as well as in US/Europe.
| | |
| --- | --- |
| Date | Feb.2nd (Sun) 2014 / 15:00 – 17:00 |
| Place | AUDITORIUM K (MIDEM, Palais des Festivals, Cannes, France) |
WORKSHOP SPEAKER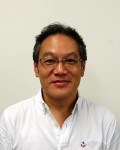 Frank Takeshita
Managing Director,Live Nation Japan
Currently Live Nation Japan's Managing Director. Formed in 2012 and promoted a number of international and regional superstars including Lady Gaga, Nickelback, Infinite (Korean), Che'Nelle (Malaysian/US) and Jin Akanishi (Japanese)."
Working experience as General Manager with Creativeman Productions, in which is known from it's summer festival Summer Sonic, and also has 20 years of experience of working with major record labels, Warner Music, Zomba/Jive, BMG and JVC.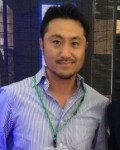 Hiroshi "Chu" Sato
Senior Manager, International Marketing Universal Music LLC
Joined MCA/Universal Victor Inc.(one of the pre-decessor of UniversalMusic LLC) in 1998. Worked for Int'l labels as Product/Marketing Manager and lead lots of successful campaigns and sales for many years. Appointed as Chief Marketing Manager/A&R at Int'l Frontline Marketing(2007-2009) / Digital Marketing (2009-2011) and as Senior Manager/A&R in 2012.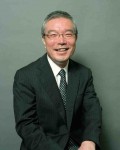 Ichiro Asatsuma
Chairman, FUJIPACIFIC MUSIC INC.
Ichiro "Ichi" Asatsuma was born in 1943 and joined Pacific Music Publishing (the pre-decessor of Fujipacific) in 1966 as one of its first employees. In1985 he became the President of the newly-merged Fujipacific Music, a position he held until becoming the Chairman in 2005. Ichi has also been the board member of JASRAC from 1986 to 2010 and was the chairman of Music Publishers Association of Japan (MPAJ) from 2004 to 2010.
He currently serves as the MPAJ's special adviser as well.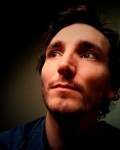 Clément Souchier
CEO & Music Supervisor, Creaminal
A graduate of school of Jazz and Paris Dauphine, Clement Souchier founded the label Madame Je Vous Aime (MJVA) in 1998. Alongside his recording activities, his passion for movies/pictures led him to turn to music for picture. He composed music for films and adverts. In parallel to these activities, he set up a start-up in 2000: Soundicate.com, the first smart radio in France. Arrived too soon on a not yet mature market, Soundicate failed to turn a profit and its partners decided to shut the company down at the end of 2001. Since 2002 and given that the Soundicate experience helped to build a large network within the music industry (labels, publishers, artists), Clement decided to gather independent artists and labels to provide a global offer of music for pictures (production, timing, musical supervision). This activity took shape as Creaminal, which defines itself as an independent agency of music for picture. The idea quickly attracted adverstising professionals and feature films directors and producers.

Martin Goldschmidt
Chairman, Cooking Vinyl Group
Martin Goldschmidt is MD and Founder of the CV Group, which comprises Cooking Vinyl Records, Essential Music & Marketing, CV America, Cooking Vinyl Australia, Cooking Vinyl Publishing and Cooking Vinyl Property.
Cooking Vinyl Records, home to The Prodigy, Marilyn Manson, Billy Bragg and Madness, is one of Europe's prime artist-focused independent labels with innovative services-only deals that claim no stake in artists' copyrights. Essential Music offers label management, sales, marketing, distribution services across Europe.
Martin founded the UK's first online distribution company (sold to IODA/Orchard/Sony), a management company and a booking agency (sold to Rob Challice/CODA), and has promoted more anti nuclear benefit gigs then anyone else on the planet.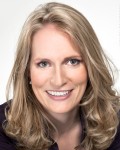 Mary Megan Peer
President, Asia Pacific & Strategic Markets, Peermusic
Based in New York, Mary Megan is responsible for peermusic's operations in the Asia Pacific region, Japan, Brasil and developing territories. She also works with all peermusic offices in a business development role, supporting major acquisitions, advances and other growth opportunities. Prior to her current role, Mary Megan was the Managing Director of peermusic's Buenos Aires office, representing both local and international writers in Argentina. Before joining peermusic, Mary Megan worked in investment banking for media and entertainment companies at Piper Jaffrey and Jefferies. She is currently a member of on the Board of Directors of the American Society of Composers, Authors and Publishers (ASCAP) and has served on the Chamber of Publishers of Argentina (CAEM).
JAPAN STAND(R04.19)
At the Japan Stand, several presentations are planned to provide the latest information about the music market in Japan. You cannot pass on our sake party at the end of our presentation at the Japan Stand. This year, we will present you with very tasty Japanese cold sake in a wine glass. So don't miss the opportunity to understand the difference or similarity between sake and wine!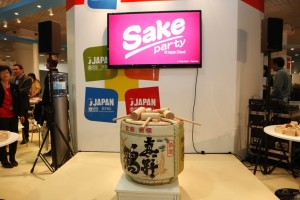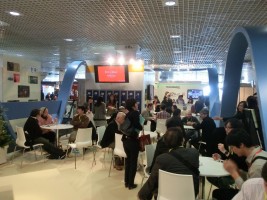 At MIDEM 2013
SUPPORTED BY
Japanese Society for Rights of Authors, Composers and Publishers (JASRAC),
Recording Industry Association of Japan (RIAJ),
Japan Association of Music Enterprises (JAME),
The Federation of Music Producers Japan (FMPJ),
Japan Council of Performers Rights & Performing Arts Organizations (GEIDANKYO),
Japan Video Software Association (JVA),
Japan Federation of Authors and Composers Association (FCA)
JAPAN STAND(R04.19)
Theme
"KARAOKE & PACHINKO" How the song writers are paid!
Date
Saturday 1st February 16:00~17:00
Place
JAPAN STAND(R04.19)
Presenter
Justen Bradley (Senior Manager, Nintendo of Europe)
Masanori Stansfield Fujii (Overseas Manager, Kyoraku)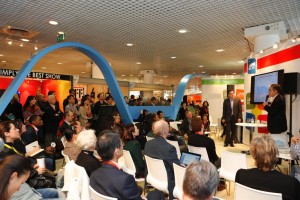 At MIDEM 2013
EXPERIENCE ZONE
 we will have an "Experience Zone" next to the Japan Stand. There, you'll get the chance to understand the music model discussed at the Japan Stand through experiencing Karaoke and Pachinko game firsthand.